Posted on: February 2, 2021
Announcements February 2, 2021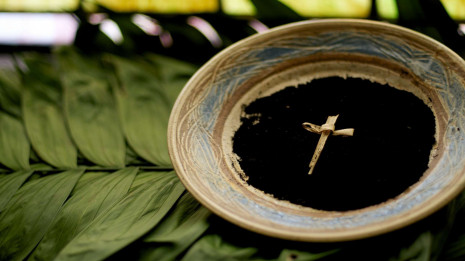 Preparing for Ash Wednesday
Every year before Ash Wednesday, Parishioners are encouraged to return their old Palm branches to the church.
These palms are burnt into ashes and used on Ash Wednesday after blessing them.
We therefore encourage you to drop your old palms in the church from now till the end of January.
On Wednesday, February 17, we will begin the 40 days of Lent.
Lent begins with Ash Wednesday, the reception of Ashes on our Forehead as a sign of Penitence.
This year on Ash Wednesday, we will have 2 Masses: 8:30 am and 6:00 pm.
Kindly phone the parish office to register or you can register through our website.
Every Friday in the season of Lent, we will have Stations of the Cross in the church at 6pm.
Thanks and God Bless
Fr. Amedee.
PRAYER CHAIN
Janet Barber has been leading a prayer chain ministry in our parish. If you would like prayers said for you or a loved one - or for any special intention - please call her at 306-584-1010. There is a community of people ready to include your intention in their daily prayers. (If you would like to be a part of the Prayer Chain and pray for others please contact Janet.)

Thanks so much.

God bless!
Anita
Posted on: July 12, 2020
Clergy Moves 2020
Effective October 1, Rev. Amedee Ainemon, sma has been appointed as Pastor of the parishes of St. Anne and St. Jean Baptiste. (This appointment is for six years unless the good of the Archdiocese requires otherwise.)
Mass Schedule
| | |
| --- | --- |
| Sat | 5:30pm |
| Sun | 9:00am |
| Mon | No Mass |
| Tue | 7:00pm |
| Wed | 8:30am |
| Thu | 8:30am |
| Fri | 8:30am |
All Services