Posted on: July 12, 2020
Clergy Moves 2020
Effective October 1, Rev. Amedee Ainemon, sma has been appointed as Pastor of the parishes of St. Anne and St. Jean Baptiste. (This appointment is for six years unless the good of the Archdiocese requires otherwise.)
Posted on: May 17, 2020
Announcements - May 17, 2020
A tabernacle has been placed inside the front doors of our parish at the Cowan Crescent entrance. If you are out for a walk or a drive, stop by and visit with Jesus. He is there waiting for you.
The June Word Among Us is available. Please contact Shannon at pastoral@stannesregina.com or 306-585-1609 to arrange for delivery or pick up.
The Archbishop's weekly message explains the first phase of re-opening our parishes for public masses. More information will be shared in next week's email explaining how this will impact St. Anne.
St. Anne Green Thumb Ministry
The St.Anne Green Thumb Ministry was commissioned last year as a new program of the parish to instill life, colour and vibrancy to our parish grounds. In the first year of the program - last year - more than 15 members of the parish volunteered for the Green Thumb Ministry program and took care of six of our main flower bed areas, adding beauty, colour and personal touch.
We have more flower beds and projects that we'd like to undertake and are now seeking additional volunteers for the current planting season. The primary purpose of this ministry is to add flowers and greenery to our flowerbeds, however if there are other areas you feel you'd like to help with such as tree trimming or other grounds tasks please let us know. If you would like to contribute your talents to the Green Thumb Ministry, please email Trevor at finance@stannesregina.com.
Posted on: April 25, 2020
In Memorium - April 25, 2020
04/25/2020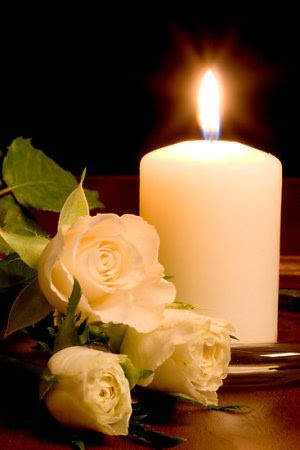 Our sincere condolences and prayers go out to Mary Hanofski and family on the passing of George Hanofski on April 16. A private family service was held.
We also extend our sympathy and prayers to June Krogan and family on the passing of her brother, Walter Oancia.
Msgr Michael Hogan passed away on April 21 at the age of 100 years.
Please pray for the repose of these souls as well as all those whose lives were so tragically taken in Nova Scotia.
04/19/2020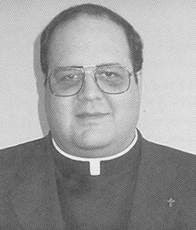 Fr. Fred Büttner (1959 – 2020)
Fr. Federico (Fred) was born in 1959 in Mexico City, the son of Federico and Myrna Büttner. He was ordained a priest for the Vancouver Archdiocese on June 24, 2005 and served at various BC parishes through the course of his life.
Our deepest condolences go out to the Buttner family.
04/12/2020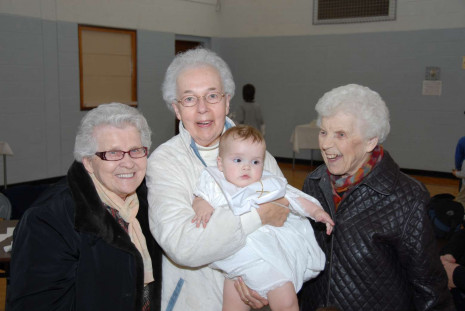 A private interment will be held for Perpetua (Bella) Winter this week with a Memorial Mass at St. Anne at a later date.
Please pray for the repose of Bella's soul and for her family.